Southern Indiana Market at a Glance
What's New in Southern Indiana/Louisville Real Estate?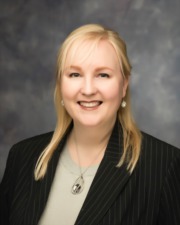 Malia GlotzbachReal Estate Broker
License RB18000333
Malia grew up in the Corydon and Mauckport areas of Indiana. She has a Bachelor of Arts in Speech Communication received from Indiana University Southeast in 2002 and a Master of Arts in Management and Leadership received from Webster University in 2010. After over 15 years in the corporate world, Malia is embracing her entrepreneurial spirit and embracing business ownership in the field of Real Estate. She and her husband, Bryan Glotzbach, co-own and manage Glotzbach Real Estate and Indiana Lead Distributors. Her hope is to help others find their direction into home ownership. So many don't realize, with some assistance, home ownership is an actual possibility.